What is the SeeMe system?
SeeMe is a PC based, innovative, comprehensive, clinician–controlled exercise and diagnostic system. SeeMe is designed to aid the rehabilitation process, and track patients' progress. It improves coordination, balance, muscle strength, range of motion, reaction times, memory – the number of applications is getting bigger with system updates. SeeMe uses Microsoft's Kinect technology.
The main advantage of the SeeMe system is the possibility of adapting it to individual needs, goals and scientific interests of our partners through the possibility to order specific applications, according to the idea of people working with the SeeMe program.


SeeMe Manager
SeeMe Manager is not only a tool to manage patients database. It allows individual planning of the trainings for each patient, it allows also generating reports of the results of treatment, adjusting task's parameters while patient is playing, taking notes, etc.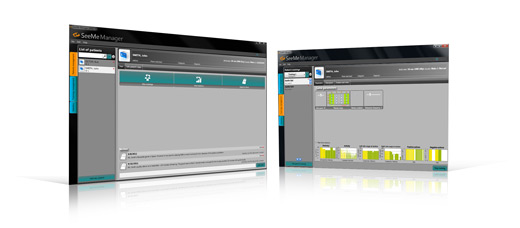 SeeMe Tasks
All the therapeutic tasks included in SeeMe offer plenty of parameters and levels. By having those options – therapists are able to prepare trainings that let patients experience positive emotions, keep motivation, become more self-confident and in the same time remain challenged. There is no need to wear, hold or be attached to any equipment – patients can almost forget it is still a real rehabilitation! You can find detailed description of SeeMe Therapeutic Tasks here
More information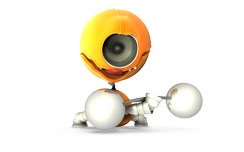 This is a modern approach to rehabilitation, which is fun for the patient. This form of a session, from the psychological point of view, brings many positive aspects, which result in stronger effects - desired in terms of improving the functioning of the people undergoing the rehabilitation. Find more Kinect Rehabilitation